_First Seminar: Creative Teaching in Secondary CLIL Classroom 
Oxford 7th November to 11th November 2016
_Course Content
Participants are asked to complete a pre-course questionnaire. Tutors plan the course to meet the needs of the course participants. Course content typically includes:
Introductions, ice-breakers, warmers and fillers
Understanding CLIL concepts
Communication in the CLIL classroom
Opening doors; considering teaching roles and responsibilities, tasks and topics, strategies and style
Scaffolding, reflecting and planning
Task-based learning and cross-curricular teaching
Subject-based vocabulary, collocation and word partnerships
Learning styles, multiple intelligences
Teaching students with learning difficulties
_Course Content
Participants are asked to complete a pre-course questionnaire. Tutors plan the course to meet the needs of the course participants. Course content typically includes:
Classroom challenges; improving motivation, engagement and results
Writing, feedback and error correction
Working with texts; exploring and creating, engaging tasks to meet real and specific needs
Practical pronunciation; phonemes, stress and connected speech
Blended learning, digital media and multichannel delivery
Using film, graphics and images as a creative CLIL stimulus
Study skills and SMART learners
Developing personal language skills and communicative competence
The British education system and visit to a local Secondary school
_Course Objectives
The course objectives are to explore the relationship between language and culture by updating participants' English and improving their cultural understanding, in the context of society in the UK today.
_Course Methodology
Participants experience a dynamic and communicative style of teaching and receive personal attention from experienced and qualified professionals. Sessions are carefully planned to suit the needs, interests and learning styles of the participants and to provide the right balance of skills, content and structure. Trainers use a wide range of up-to-date resources and integrate online and off-line resources to create a supportive, dynamic learning environment.
_Outcomes
Course participants will improve their understanding of written and spoken English, including pronunciation. They will gain confidence in speaking, listening, reading and writing. They will also develop a greater awareness of grammar structure and vocabulary, authentic and appropriate language, formal and informal language, so they can communicate more fluently and effectively in English. They will have an enhanced understanding of life and culture in the UK today.
_Follow up
Participants are required to fill in a course evaluation questionnaire. They are encouraged to continue the international dimension of their experience through social networking. Participants receive a contact list of their course tutors and course colleagues. On some courses this will also include details of other contacts made during that particular course, such as editors, head teachers, publishers or guest tutors.
_Getting prepared for a successful course attendance!
Follow the links below:
About the CLIL method of learning :
Structured Study Visit to Schools/Institutes & Training Seminar provide opportunities for teachers and other staff from throughout Europe to have a choice of visiting primary, secondary, vocational and adult lifelong learning schools with specific organisational concepts to promote high quality in teaching and learning; meeting and interacting with teachers, head teachers, experts and advisors; experience a powerful and unique school culture, observe innovative and collaborative learning, network, form eTwinning groups and discuss possible Key Action 2 projects. The study visit should also provide opportunities to work with professors and experts from a number of Universities in Europe.
_How about a little bit of job shadowing ?
Although this activity is a structured course in our application to Erasmus+, there is a rich job shadowing/observation element present in this programme:
 a number of educational institutions related to our profile and educational level is selected, so that we could benefit better from a wider selection of good teaching practices. This model has shown to be highly satisfactory for both the visiting teachers and the institutions visited. Everyone participating in this experience turned to receive maximum benefit from it.
_From Our Point of View by M.Dangli
_Senimar , presentation about Irish History by M.Casserly
_Senimar, presentation About Irish Education by A.M. O'Brien
_The Field Project or using Irish sites and Dublin as…a precious textbook
_Dublin of ours : a presentation of our Erasmus week in Dublin!
_Where ?
Peasholme House, St Saviour's Pl, York YO1 7PJ, United Kingdom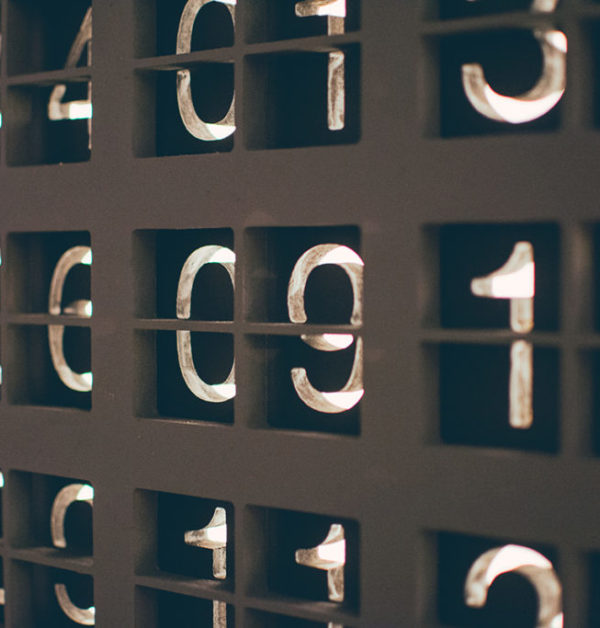 _When ?
23/07/2017 – 29/07/2017
_COURSE
TITLE:
Making Use of Technology Tools
A hands-on, practical one-week course aimed at professionals who would like to develop teaching methods to include technology in the classroom, school or other learning environments. A wide range of free technologies was introduced and worked on during this course.
After registration, we as participants on this course program received:
A pre-course questionnaire about our teaching backgrounds.
Information about the europass mobility certificate.
A list of free software to download and install, to get prepared  for various aspects of the course.
Information about York to get prepared for our cultural experience.
_The Aim Of This Course Was To:
Help Teachers Reflect On Their Own Teaching Methods In Relation To Technology In The Classroom Today
Enable Better Skills In Technology And Ict
Introduce An Awareness Of Technology And Ict In The Classroom Today And Ways Of Integrating Ict With Teaching Methodologies, Using Hands-On And Experiential Methods
Help Participants Experience Hands-On A Range Of Interesting Tools, Software And Programmes Which Are Available As Freeware And To Set Up Activities Linking Contemporary Methodology With Technology
Further Develop Participants' Own Language Skills
Experience The Cultural Heritage Of York With Its Rich Environment
This Course Was Taught Interactively, With Input Sessions, Collaborative And Group Project Work. We Were Actively Involved In All Sessions. Input Sessions Were In The Form Of Hands-On Workshops And Could Involve Brain- Storming, Analysis And Problem-Solving. Sessions Helped Us To Set Up Tools Such As Blogs And Websites And Apply Online Tools In A Supported Setting.
We Were Asked To Reflect On The Tools And Activities, Inviting Discussion With Regard To Our Own Knowledge And Skills, Our Approach To Teaching Today's Students And On Adaptation Of The Use Of Tools To Our Teaching And Learning Situations And Contexts.
Exchange Of Participants' Ict And Pedagogical Knowledge Was Encouraged Through Discussion.
Our Own Language Skills Were Developed And Feedback Was Given Where Appropriate.
We Were Also Introduced To Appropriate Websites Related To The Further Development Of Our Teaching Skills And Personal Professional Development.